The Woman Behind The Number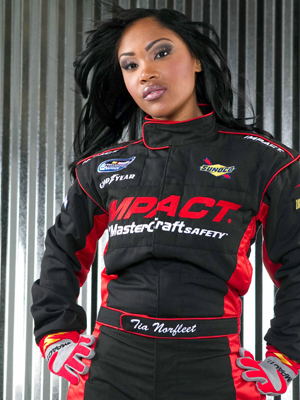 Tia loves what she does and she'll stop at nothing to make it. Racing is her life. Growing up the daughter of a professional racecar driver (Bobby Norfleet), Tia was introduced to the sport of auto racing at a very young age.
A native of Suffolk, Virginia, but now lives in Augusta, Georgia where racing is not merely a hobby; it's a way of life. As a second generation licensed NASCAR driver, Tia Norfleet understands what it is to break barriers and she well knows the low odds and risks involved with being a professional racecar driver. None of this matters though.
Female drivers are rare enough in NASCAR, but an African-American as well? It's never been done. Tia Norfleet is the first and only African American female to be licensed by NASCAR.